Yousef + Stephanie hired me over the phone to shoot their wedding at Hotel Havana in San Antonio, Texas. They live out of town so we didn't have a chance to meet before the wedding day. When we did finally meet in person, though, I felt like I already knew them so well. Their Hotel Havana wedding was intimate even though they had a large group of guests, and by the end of the day I felt like we were all a big happy family!

This doesn't happen very often, but when they sent out their invitations, everyone RSVP'd YES. Typically, only about 60-80% of guests invited can actually make it to the wedding day. Because they had such an overwhelming response from their guests, they ended up having to rent out the ENTIRE hotel. It was standing room only, and it was SO fun. I was pregnant when I shot their wedding, and I should have been more tired than usual. Instead, the infectious energy of the day lifted my energy level, and I had a blast! This was one of the most fun weddings I've ever been to!
Keep scrolling to see all the details from their unique, upbeat Hotel Havana wedding!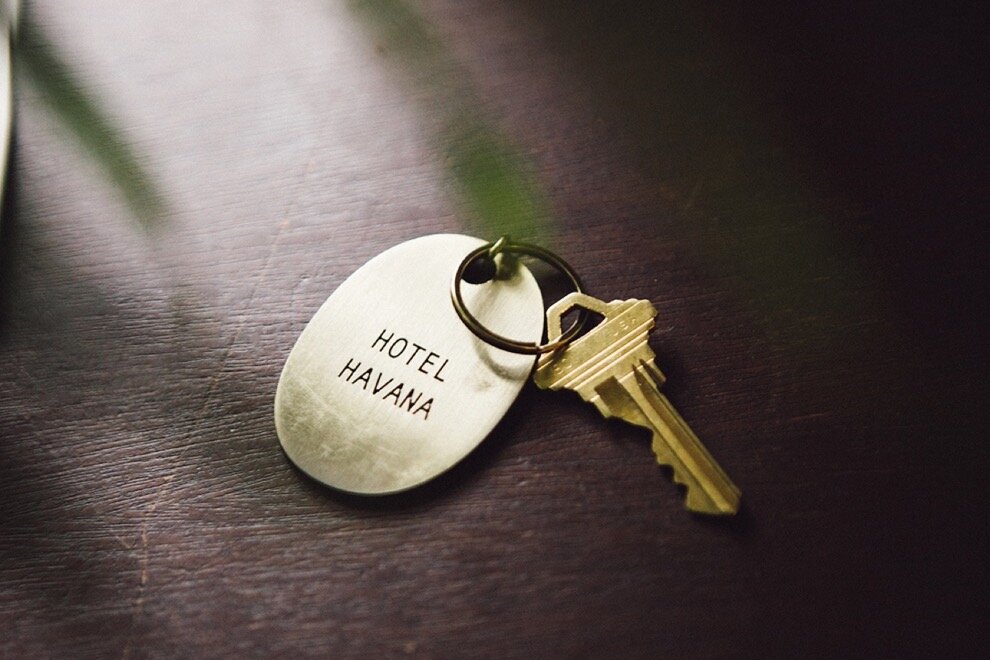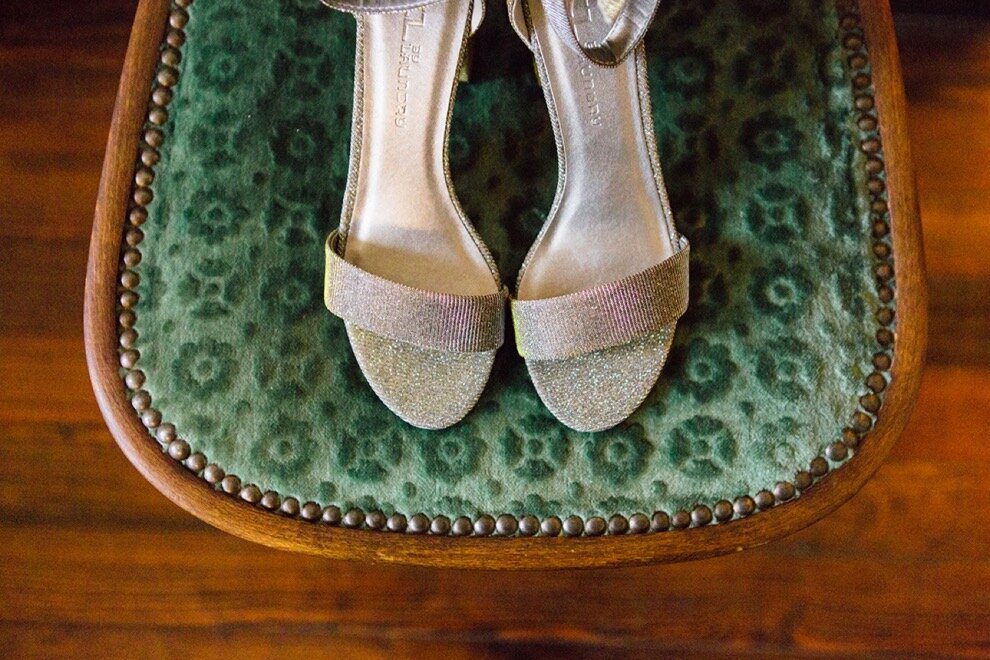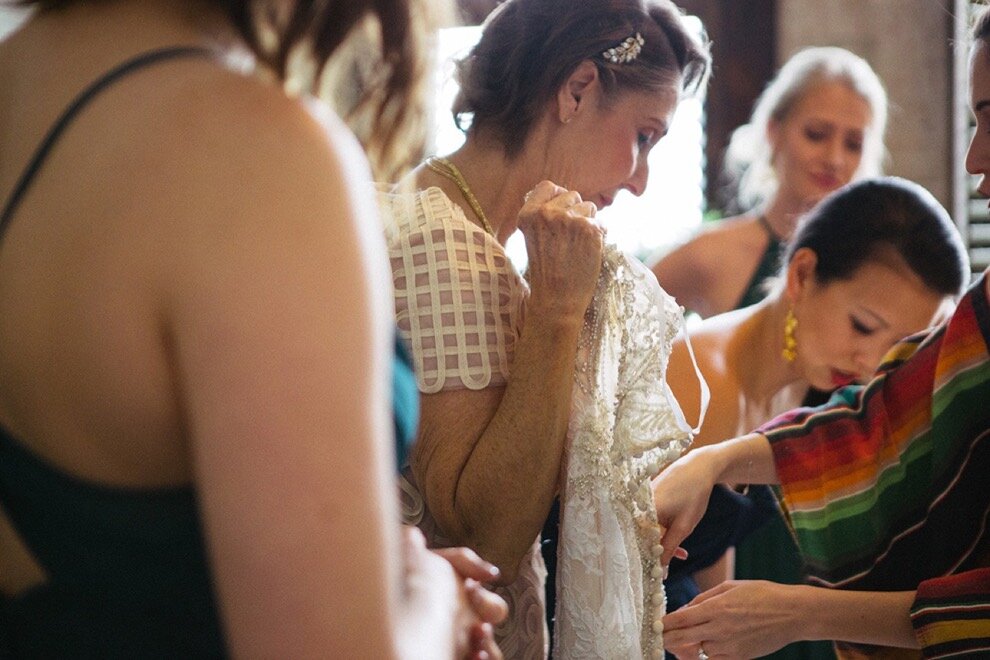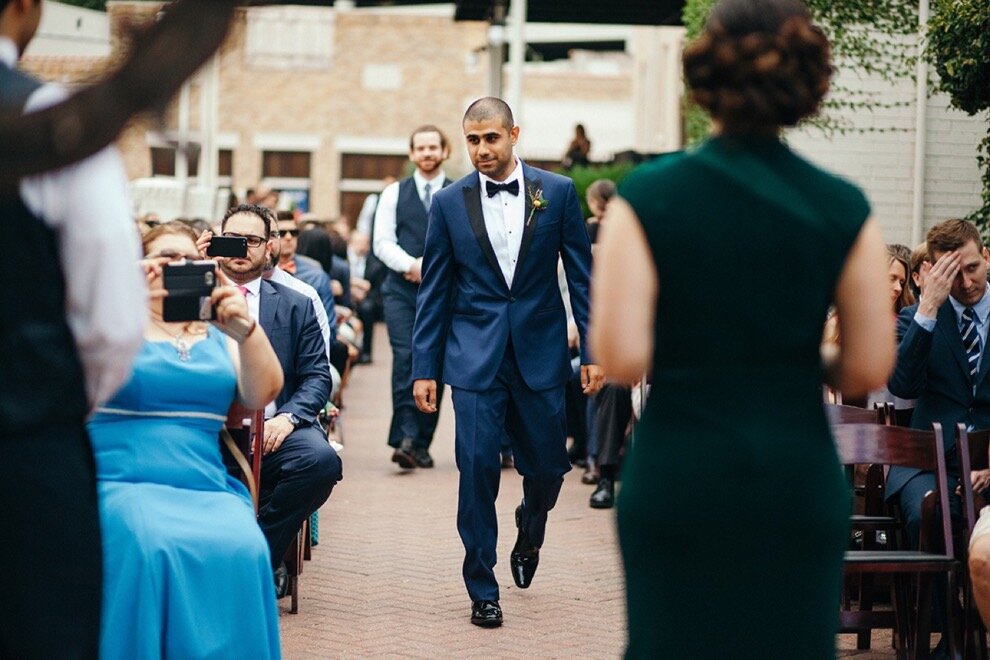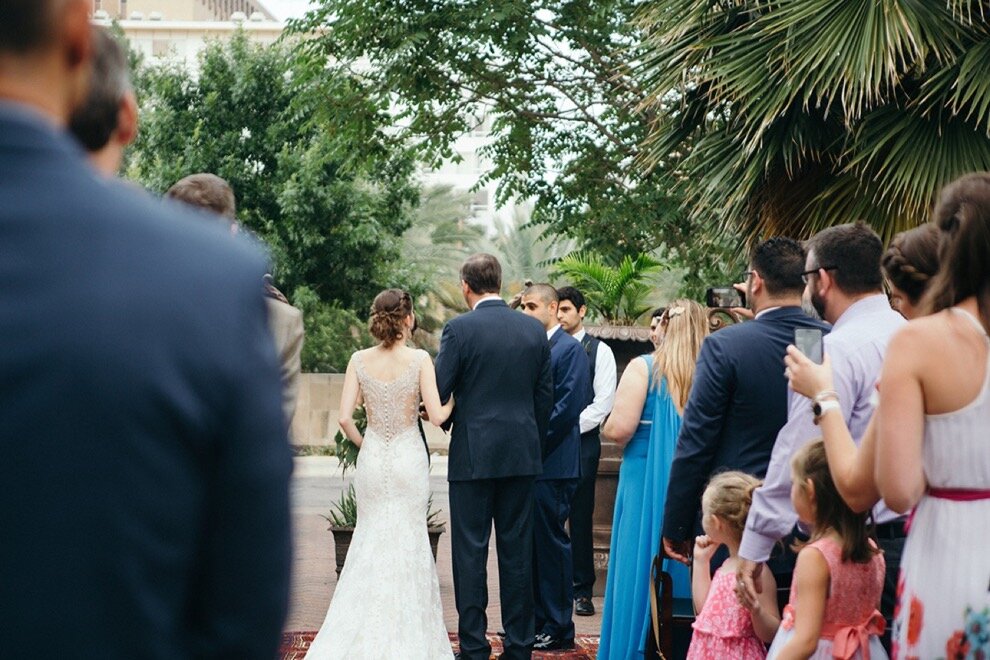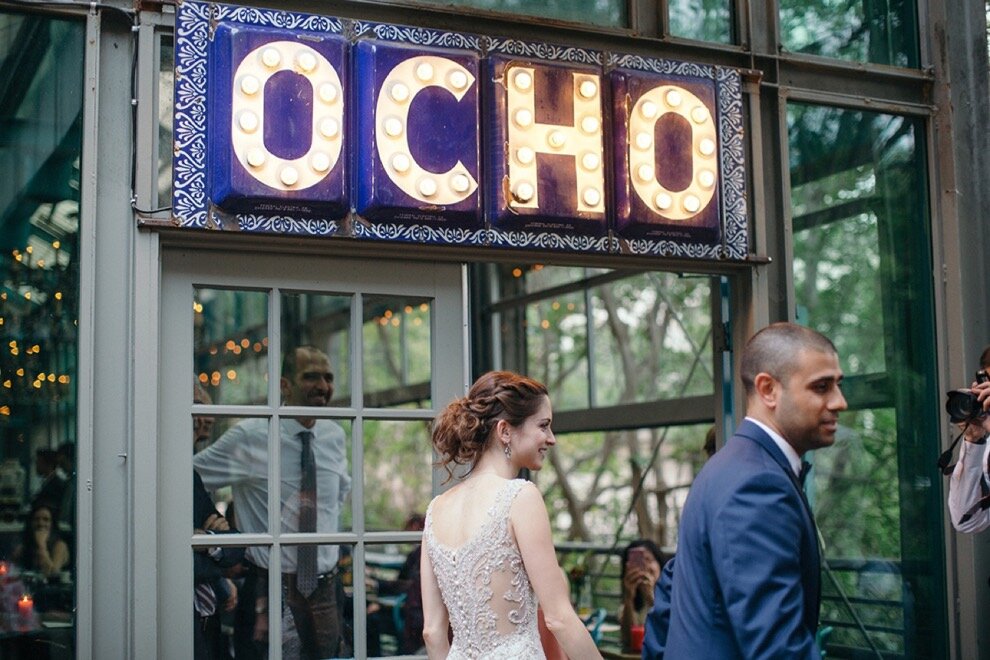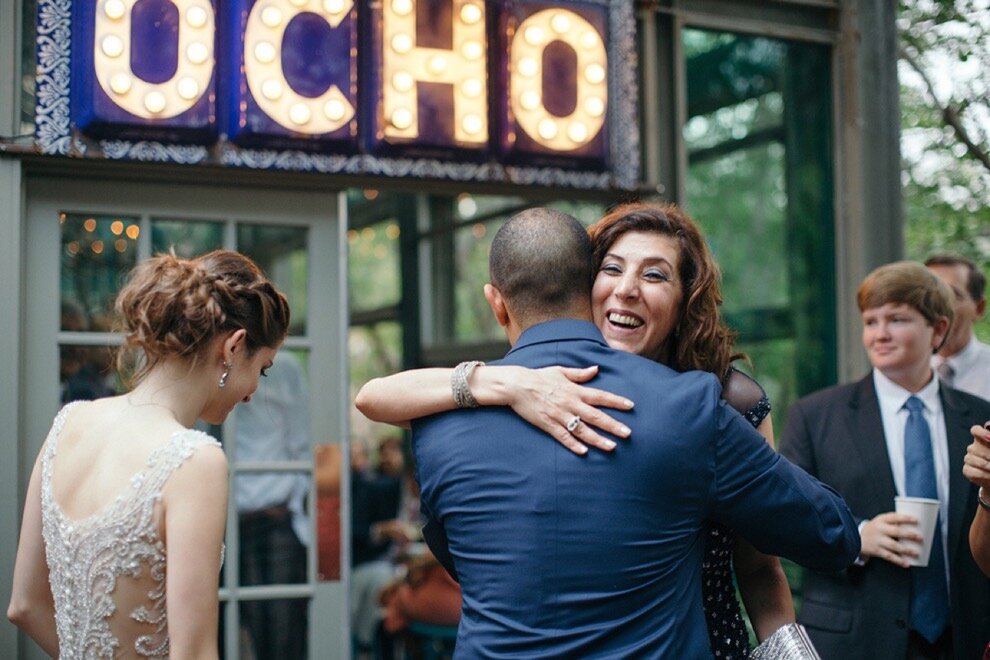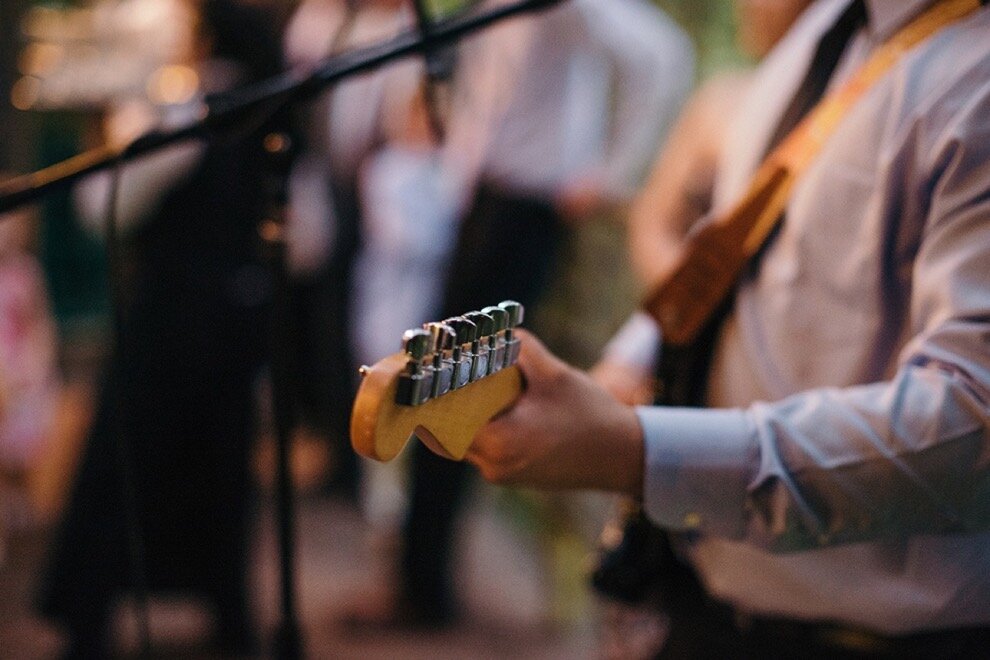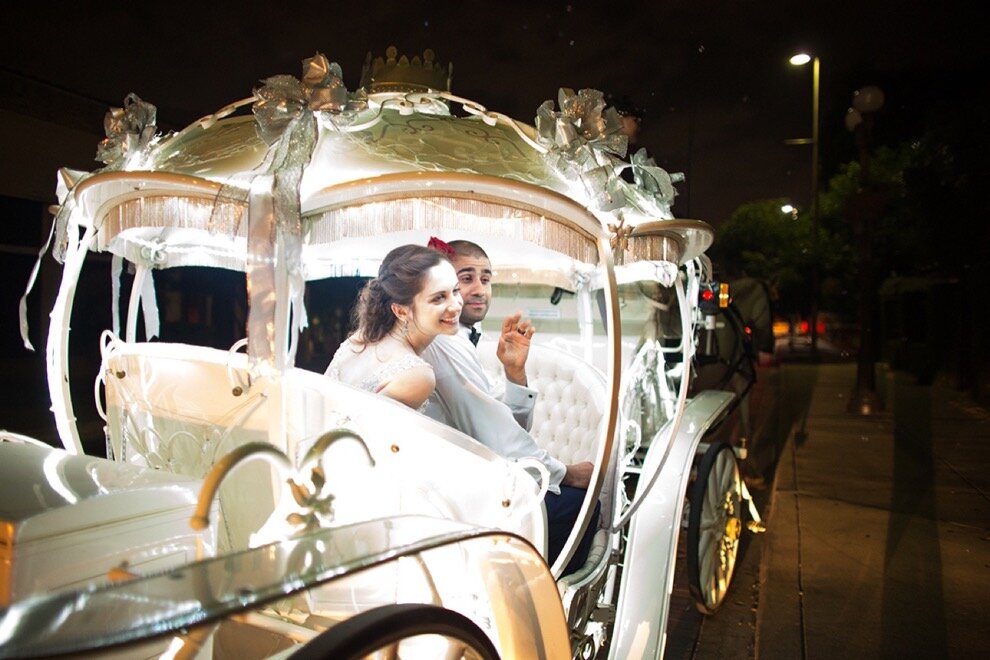 Yousef + Stephanie came to San Antonio for the weekend of the wedding, and had a rehearsal dinner on the Friday night. They rode in river boats from Havana to the Pearl and ate dinner at the Boiler House. They ended the evening at Hotel Emma for drinks (you can check out another amazing Hotel Emma wedding here). Such an awesome way to start a wedding weekend!

Yousef and Stephanie made an awesome choice in booking a Hotel Havana wedding. They used the hotel for the entire day, from getting ready to the first look, ceremony, reception, and party. Hotel Havana also did their flowers, food, and cake.
Stephanie had requested that the florals be mostly greens with pops of color, and because they weren't local, she didn't have a chance to pick anything out herself. When she saw everything the day before, she was SO happy with how it had turned out! The florals were elegant, simple, and a touch boho. The food was delicious, and the beautiful white cake was topped with a simple touch of yellow and green florals.
Considering they left the details up to someone else, it all came together perfectly and ended up being a totally stress-free day.
The entire day was amazing, but one of my absolute favorite parts was their first look before the ceremony. I brought Stephanie to Yousef's suite, and he was having trouble turning around to look at her. She stood behind him anxiously, and even when I told him to turn he kept his back to us. He said he was too excited and couldn't bring himself to look (cue my heart melting). When he finally did turn around, he had one of the best reactions I think I've ever seen. He was so beside himself, and it was such a sweet moment to witness. I gave them a few moments alone, and then we took portraits of the two of them in the sitting room and outside.
I am a huge fan of first looks before your wedding ceremony. It helps to calm your nerves, and also gives you a few moments alone before you spend the rest of your wedding day surrounded by friends and family.

Stephanie told me that they had been to numerous parties in Jordan when they got engaged, and there was one dessert that was always served. It's a traditional Middle Eastern dessert called kanafeh, and Stephanie knew that they had to serve it at their wedding! They had it made and delivered to the hotel by Baklovah Bakery and Sweets in San Antonio, and it was a huge hit.
They had live music in the evening for the first dance and party. Yousef + Stephanie had gone out for pizza one night at Fralo's, and a man named David Selbo was playing Backstreet Boys' covers. Steph said her heart melted, and they asked him to play at their wedding! He sang their first dance song, which was Say You Won't Let Go by James Arthur. (Stephanie even penned new original lyrics for the beginning! She wanted to take out the parts about getting drunk and change them to how they met at med school).

There was an Arab band called Indimaj that played after the first dance, and the fun, upbeat tempo got everyone out on the dance floor! It was so fun to see everyone join in! Yousef + Stephanie ended the night with a romantic horse-drawn carriage ride to spend some time alone. It was so romantic and fun at the same time.
I kinda want all of my couples to book a night time ride in a horse-drawn carriage!
After the wedding day, Yousef + Stephanie told me that they talk ALL the time about how badass it was. They both agree that it was the funnest wedding they've ever been to! (They jokingly said it probably had nothing to do with the fact that everyone kept telling them how pretty they looked or said nice things to them all day long LOL). I have to agree with them. I totally fell in love with their wedding day and entire family. I ended up shooting Yousef's dad's wedding after the fact, which was also so, so lovely.
I'm so grateful that this amazing couple came into my life, and I'm so glad that I had a chance to capture a piece of their new history together. Yousef + Stephanie - congratulations on a beautiful relationship, wedding, and new marriage! I'm so happy for you both! xoxo
The amazing vendor team:
Venue - Hotel Havana
Dress - Lulu's Bridal Boutique Dallas
Suit - Men's Warehouse
Cake + Catering- Hotel Havana
Kanafeh Dessert - Baklovah Bakery + Sweets
Are you planning your own unique wedding at Hotel Havana?! It's one of my favorite San Antonio wedding venues, so contact me so we can start planning your dream day!